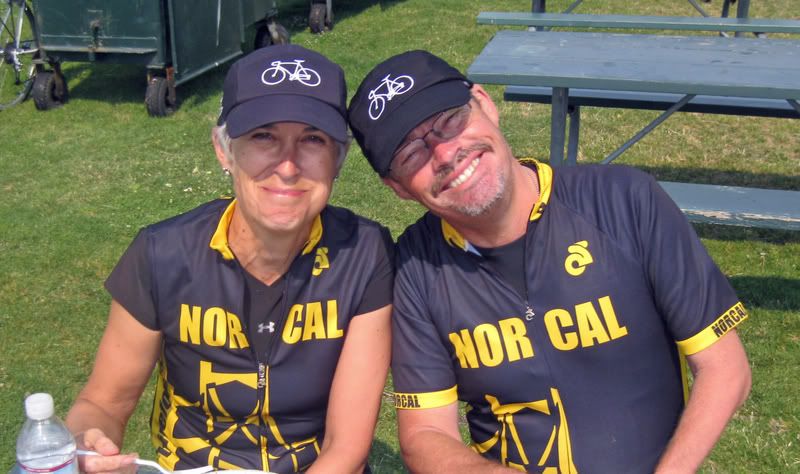 Tricia and I decided to ride the "Giro di Peninsula" the night before the event. Despite the smoke in the air from the California fires we thought we needed to get in some big rides before doing the Seattle to Portland ride.
So we got up a four-flippin'-AM and drove to San Mateo to ride 100 miles with our Bike Forum friends.
We had a total climb of 7194 feet, including the famed Tunitas Creek which has some impressively steep sections.
The ride had no major weirdness to report. We felt lost most of the time. It was pretty, but mostly we followed the yellow arrows.
Good stuff:
Well marked route, not too crowded, nicely designed T-shirt, friendly folks at rest stops, wonderfully of massive sequoias on a lot of the ride.
Not as good stuff:
Some rest stops were short on portable toilets. The food and shirt areas at the end closed too early. They ran out of the good pasta before we finished.
Our buddy Pete did make a photo of us in our matching hats and jerseys.
Link to
elevation profile
Link to
map